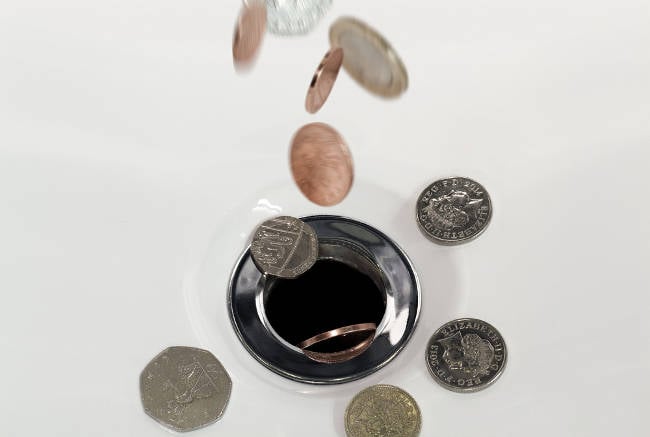 Construction was launched in 2008 by USA electrical engineering firm Westinghouse, which had been acquired in 2006 by Japan's Toshiba. And with the hike, SC would be poised to have the highest electricity costs in the country. "Work continues on two AP1000 units at Georgia Power's Vogtle site, under a long-term services agreement, and the world's first four AP1000 units are nearing successful completion at the Sanmen and Haiyang sites in China".
It would cost Santee Cooper more than $11 billion to complete the reactors, the state-run utility's statement said.
Adding to that urgency is the likelihood that SCE&G will next propose a new generating project - likely a natural gas plant - to make up for the abandoned nuclear reactors. Florescent light bulbs, energy-efficient air-conditioning systems and lower-than-expected economic growth reduced the state's electricity needs. The plants would be more viable if the federal government were to impose a tax on carbon as part of climate change policy, but that seems unlikely.
"Who would have predicted that gas prices would be a quarter today of what they were then? Nobody knew that", Carter said.
"I heard not one commissioner suggesting what we ought to do to address energy efficiency or utility scale solar", Guild said.
› Georgia Power Co. contracted in 2008 with Westinghouse Corp. for the two AP1000 reactors at its Plant Vogtle near Waynesboro, Ga., which is also partially owned by Dalton Utilities. Santee Cooper has a one-third ownership of V.C. Summer Unit 1, with SCE&G again the majority partner.
Santee Cooper said that Westinghouse's parent, Toshiba Corp., has contractually agreed to pay Santee Cooper $976 million in a settlement.
"Generation diversity remains an important strategy for Santee Cooper, but the costs of these units are simply too much for our customers to bear", said Leighton Lord, Chairman of the Santee Cooper Board of Directors.
Both Marsh and Carter heaped blame for the soon-to-be shuttered units on Westinghouse executives and the other contractors that the utilities hired to help build the plants.
Westinghouse's president and CEO José Emeterio Gutierrez said the company is "extremely disappointed" in the decision.
The decision deals a major blow to the American nuclear industry.
Finally, South Carolina is joining a dozen other USA states with multibillion dollar ruins in the place of promised nuclear plants.
It's not the only path toward nuclear power that JEA is considering.
The plug is being pulled on a SC nuclear project that is Plant Vogtle's near-twin, because it would be "prohibitively expensive" to finish, the partners said. Rice said outside factors made those guarantees hard to come by. For the time being, work continues on Vogtle and a cost analysis is underway that will be finished next month, he said.
The meeting comes on the same day that Governor McMaster is calling for lawmakers to hold hearings on the controversial decision to shut the project down. Now that the construction is halted there are just two new nuclear units under construction across the USA - both of which are in Georgia.
SCE&G has raised rates nine times to cover the Summer plant, The State newspaper notes, and said it will file plans with regulators to abandon its portion of the construction as well. "This is regardless of whether the projects are completed".
The Sierra Club and Friends of the Earth have been pushing to shutter the project and require SCE&G to pay back customers for a project the environmental groups said was never worthwhile in the first place.